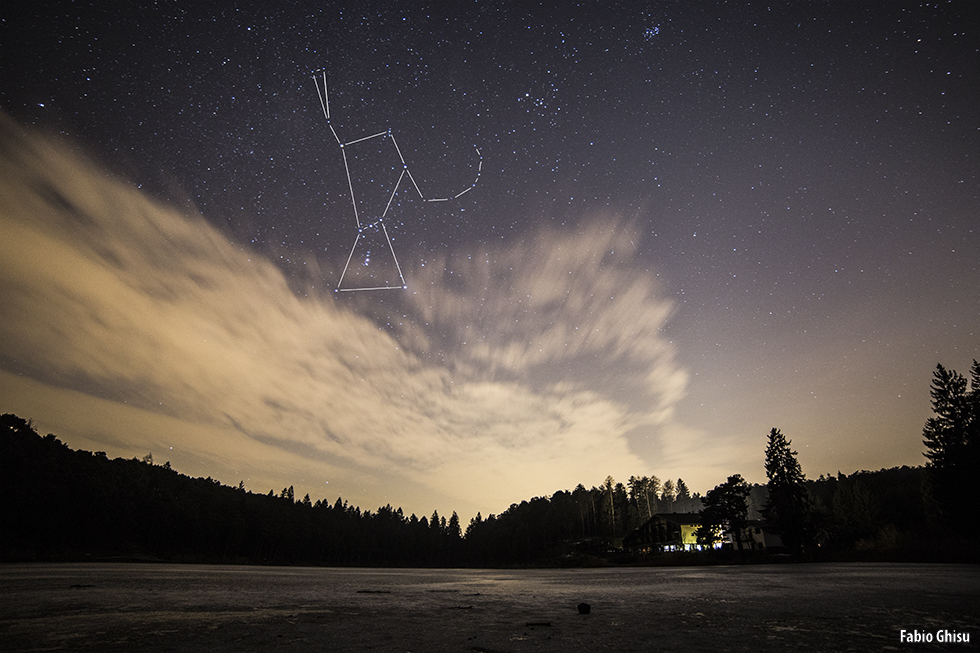 The giant huntsman
Lago di Santa Colomba, Trentino, Italia | February 20, 2017
Orion above the frozen lake of Santa Colomba.
Starry Adamello and Brenta
Trentino, Italia | November 12, 2016
Constellations from top to right: Lyra, Draco, Ursa Minor, Hercules, Serpent Head, Corona Borealis, Boötes, Big Dipper.
Mountains: Adamello and Brenta.
Photo taken from Monte Bondone.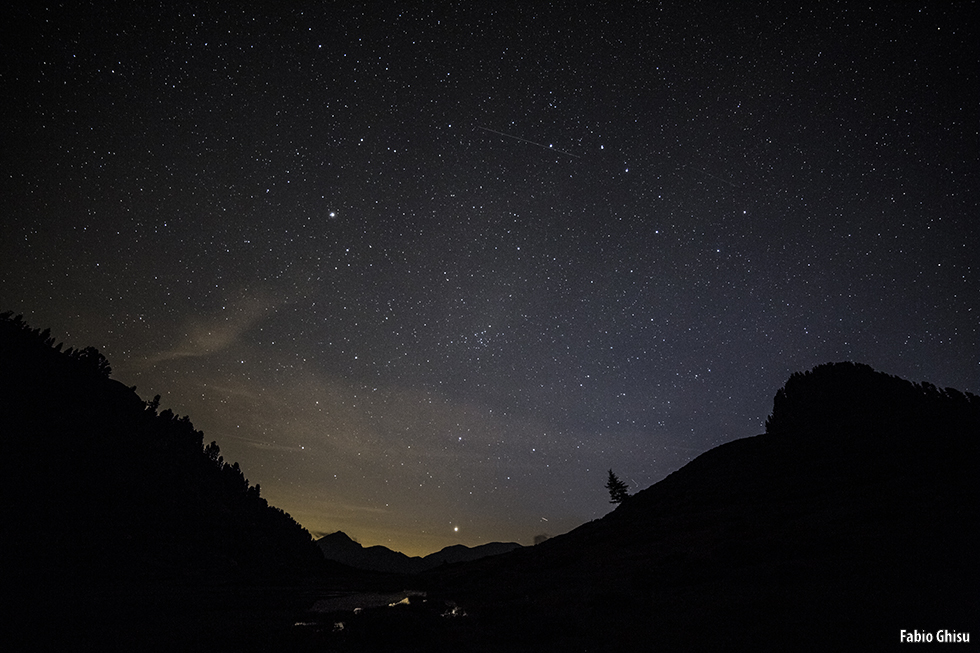 Lagorai night
Lagorai, Trentino, Italia | July 06, 2016
The big Dipper, Arcturus (Bootes), Denebola (Leo), Spica (Virgo)... and the Lago delle Buse lake.